Paul Mescal's rise has been swift, and deservedly so. Just over two years ago, the now 26-year-old Maynooth native was a recent graduate of Trinity College Dublin's The Lir Academy and relatively unknown, barring his appearance in a number of notable theatrical productions. Then came Normal People, the devastatingly sexy (and just plain devastating) BBC adaptation of Sally Rooney's beloved bestseller of the same name, which made him and his radiant costar, Daisy Edgar-Jones, household names. He gained a dedicated, borderline hysterical fan base; inspired an Instagram account that honed in on his character Connell's silver chain; secured an Emmy nomination; won a BAFTA TV award; and followed it up with an impressive feature debut, a crucial supporting part in Maggie Gyllenhaal's The Lost Daughter alongside Olivia Colman and Dakota Johnson. But now, he's about to enter the next stage of his career—and it begins at Cannes.
The actor is at the 75th edition of the prestigious festival to premiere two sweeping dramas in which he has complex leading roles. The first is Saela Davis and Anna Rose Holmer's God's Creatures, a gripping thriller set on the Irish coast following a mysterious man (Mescal) who is accused of a terrible crime that his devoted mother (industry veteran Emily Watson) can't possibly imagine him committing. The second is Charlotte Wells's delicate, touching Aftersun, in which he's cast as a divorcé on a summer holiday in Turkey with his young daughter (extraordinary newcomer Francesca Corio). Both films have been met with rave reviews, particularly for Mescal's measured, nuanced performances. If that wasn't enough, he's also just been announced as high quality Cartier replica watches' latest brand ambassador, and wore the historic maison's best Canada copy Cartier watches and jewelry as he strolled down the Croisette.
Here, we catch up with Mescal to discuss his temptation to flee during a Cannes standing ovation, what he thinks of Conversations With Friends, and the reason he'll be keeping his new mustache.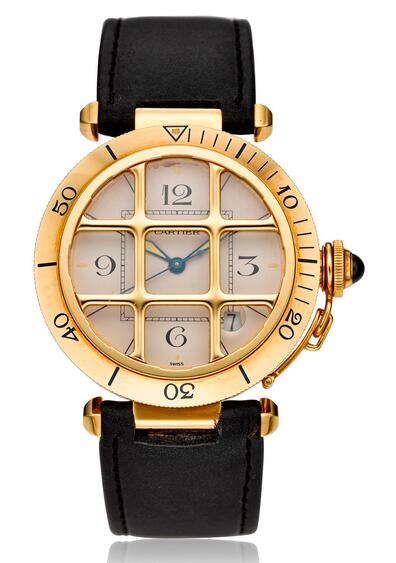 Vogue: So, you're at Cannes right now. What's it been like so far?
Paul Mescal: Yeah, it's my first time at the Cannes Film Festival. It's a pretty full-on experience. It's something I've watched from afar for so long, so to be thrust into the middle of it is a lot. At the moment, it feels like the city is moving at such a rapid pace, and to see all of this culture happening all around you—it's really, really exciting.
It's rare to be going there for the first time with two films you have leading roles in, both of which have been getting such great reviews. Firstly, tell me about God's Creatures, the psychological drama where Emily Watson plays your mum. How did you get involved?
It's probably one of the first scripts that I came across after Normal People. I read it and felt like the character was something very different from what audiences have seen me do, and I was very keen to do it. We shot it last year. Emily Watson is on another level. I knew that from the day we started working together, but to see that translate onto the big screen last week was just amazing. We got a standing ovation. I don't know, maybe it's an Irish thing but, at a certain point, I think we collectively got a little uncomfortable. It felt like the right time to leave, but we were informed that nobody had walked out of their own standing ovation, ever. It's a weird feeling when people are applauding, a lovely feeling but weird because you're right in the middle of it in a seat, so you're kind of trapped. [Laughs.] But, obviously, it's been great to see all the love for the film.
And you've had Aftersun debut, too, in which you play a father. Was it, once again, a conscious decision on your part to do something very different?
That was a script I read when I was prepping for God's Creatures and immediately fell in love with it, so I went after it and auditioned. I don't think it was about wanting to do something different. I really liked the character and talking to [director] Charlotte [Wells] about him. I wanted to see if she thought that I could do it. I was kind of convincing myself like, "Of course, I can do this." There are certain things in the film that protect me [and] which I'm grateful for—like he's a young father, and that's clearly referenced in the script.
Cannes has also been significant for you because you just made your red carpet debut as perfect Swiss replica Cartier watches ambassador. How has that felt? What have been your favorite pieces to wear so far? I know you love a brooch.
I'm a massive fan of their brooches. There's just something that comes with wearing pieces like that. I've never felt more elegant in my entire life. [Laughs.] And the AAAA wholesale Cartier fake watches, too. They're stunning. It's a huge honor to be associated with a brand that has been at the forefront of high-end jewelry for more than a century. It's not something I ever anticipated for myself, but here we are, in Cannes announcing an ambassadorship with cheap Cartier super clone watches online. It doesn't feel very real at the moment.
It's funny to think that it's now been two years since Normal People premiered. How much has your life changed over this period of time?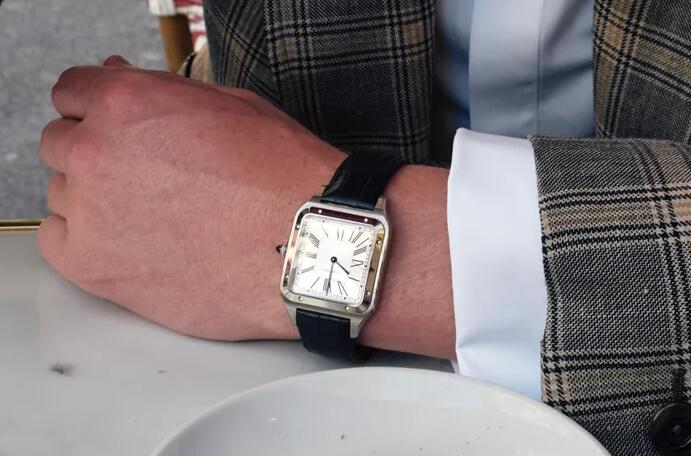 On the surface, it's changed drastically, but in other ways, the same things are happening that were happening when I was shooting Normal People. I go to work, get time off, and go to work again. [Laughs.] It sounds reductive but that's kind of how I see it. Normal People has afforded me the opportunity to do films that I really believe in. I did The Lost Daughter, but I have more prominent roles in these new films and now they have an audience in front of them. That's the main difference but I don't think my daily life has changed all that much.
I know you recently hung out with your Normal People costar, Daisy Edgar-Jones, at the Met Gala. She's been going from strength to strength, too. What's that been like for you to see?
It's just been so nice. Our schedules have lined up and we both had some time off recently so we've been able to hang out instead of missing FaceTimes with each other. It's been such a great couple of months. She's so supremely talented. I know I'm going to spend the rest of my professional life watching Daisy do amazing work. I feel no sense of surprise, but just an immense sense of pride. Where the Crawdads Sing is out soon and I know that people are going to absolutely love it. The book is so popular and she's at the center of the story. It's incredible to see one of my best friends experiencing something on such a big stage.
And have you had a chance to watch Conversations With Friends yet?
I'm five episodes in and I'm loving every second of it. It understands the world of Sally Rooney in a way that is so profound. I'm looking forward to finishing it. I actually had more episodes downloaded for the plane, but the other episodes failed so I was fuming. Just so upset. [Laughs.] I'm fully invested. The performances from Alison [Oliver], Joe [Alwyn], and everyone across the board are so detailed. The characters feel familiar to me. I feel like all of Sally's characters speak a similar language. And Alison's a friend of mine. She was at The Lir [Academy in Dublin] a few years below me. I'm going to see her next week actually.
Joe recently spoke about the WhatsApp group you're both in called The Tortured Man Club. What did you talk about as he was preparing for the show?
We talked about how desperately sad Sally's male characters are. [Laughs.] And the fact that that's what a lot of people are going to associate with both of us for a long time in our careers. But, there's really nothing better than playing a Sally Rooney character.
Up next, we'll see you in a modern-day version of Carmen and the sci-fi thriller Foe with Saoirse Ronan, and after that, the romantic epic The History of Sound with Josh O'Connor. What can you tell us about these projects?
Saoirse is the most prepared actor I've ever worked with. There's no tiredness. She's also now a really good pal of mine. I haven't seen Foe yet, but I'm really proud of having worked on it. With The History of Sound, we have to wait and see. I'm so excited to work with Josh and really want to make that film, but I have no idea when it's going to shoot.
And very finally, there's been a lot of discussion around your new mustache. Is it for a role or just for fun?
It started out for fun, but then I was doing a Zoom with a director I'm going to be working with next, and he was like, "Do not touch your face." So now, it's technically for a role. I quite like it!